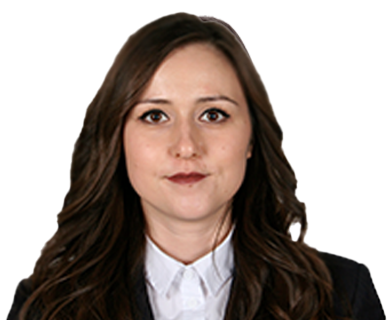 Zhenya Dimitrova is an Associate, part of the Dispute Resolution and General Corporate Practices at DGKV. Zhenya has extensive experience in providing legal advice to international and domestic corporate clients and investors, developing their business projects in Bulgaria. She has been part of the teams advising on some of the firm's key projects. She has experience in representation of major clients in relation to claims arising in the civil and commercial fields and conducting litigation before Bulgarian courts.
Involvement in recent representative projects:
Represents ContourGlobal Maritsa East 3 AD in various commercial court proceedings.
Represents Ralitsa-2004 OOD in commercial court proceedings with high material interest.
Represents Questers Bulgaria EOOD in employment court proceedings.
Advising Nasekomo AD on administrative proceedings with the Ministry of Environment and Waters.