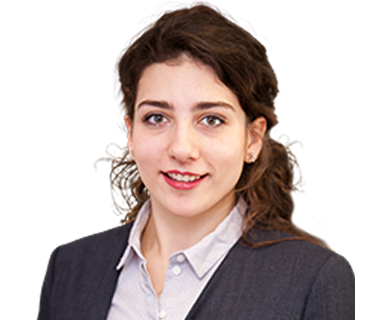 Dessislava Ivanova is an associate with Djingov, Gouginski, Kyutchukov & Velichkov law firm. Her areas of expertise include general corporate, real estate construction and development, M&A, corporate restructuring, business law. Dessislava has been an active member of the teams advising on some of the firm's most recent key projects in the real estate sector.
Involvement in recent representative projects:
Member of the team advising Advance Business Centre in a property financing transaction.
Advising GTC Business Park EAD on a major property sale.
Member of the team advising on Mall of Sofia acquisition, including preparation of documents and lease contracts.
Member of the team advising one of the bidders for the Sofia Airport Concession extensive tender process (approx. EUR 3.898 billion indicative project budget).