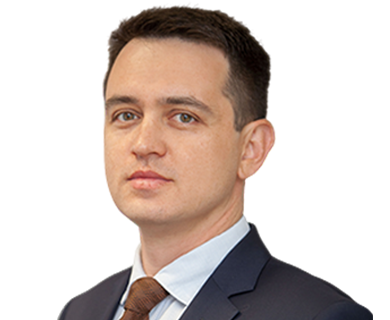 Kaloyan Krumov is a Partner in DGKV's Real Estate & Construction, Banking & Finance and Projects, PPP & PFI Practices. Kaloyan advises investors, developers, stakeholders, lenders, lessors and lessees on a wide range of transactions. He specializes on all aspects of real estate investments and developments, infrastructure projects, including acquisitions, disposals, financing, joint ventures and leases. His experience spans throughout a variety of business sectors with a particular focus on commercial real estate, ITC, infrastructure and green projects. Kaloyan is also noted as a specialist in project and acquisition financing with extensive expertise in local market and cross-border transactions.
Involvement in recent representative projects:
Advised Equinix (EMEA) B.V. in relation to the preparing a set of construction contracts and participating in the tender process and negotiations for the appointment of contractors for the development of a data centre in Bulgaria.
Advised UniCredit Bulbank AD as agent and arranger, and the syndicate of four Bulgarian lenders on a EUR 50 million revolving credit facility to a Bulgarian producer of copper materials, a part of the corporate group of a leading metal processing companies across Europe.
Advised IFC on the restructuring of the long term project financing to a leading steel manufacturer in Bulgaria.
Advised Woodward Bulgaria EOOD (the Bulgarian subsidiary of a global designer, manufacturer and service provider of aerospace and industrial equipment) on the lease of industrial spaces for expansion of the manufacturing capacity in Bulgaria. The legal advice included key aspects of an industrial lease with specific provisions related to redesign and reconstruction of the leased premises.