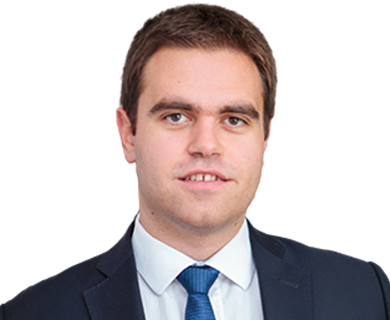 Kamen Gogov is a Senior Associate at DGKV, who specializes in the fields of intellectual property, e-commerce, consumer law, commercial law, IT Law and unfair competition. Kamen has developed significant experience advising and representing clients on IP matters, implementations, terms and conditions of online shops and e-commerce platforms, consumer protection, licensing matters and enforcement legal requirements under Bulgarian Law. Furthermore, he has advised numerous clients on legal and trademark enforcement matters, IT and consumer law and various consumer protection issues in Bulgaria.
Involvement in recent representative projects:
Advising a major tobacco company with respect to the sector regulation and trade in regulated goods.
Advising Froneri Bulgaria EOOD, a joint venture between Nestlé and the leading British frozen food producer R&R, on IP and consumer protection matter.
Advising and representation of Meta (Facebook Inc.) on trademark enforcement matters on the territory of Bulgaria, namely preliminary analysis of the facts, proposed strategy and recommended actions.
Advising Porshe on implementation of online shop and on vehicles related products and services.